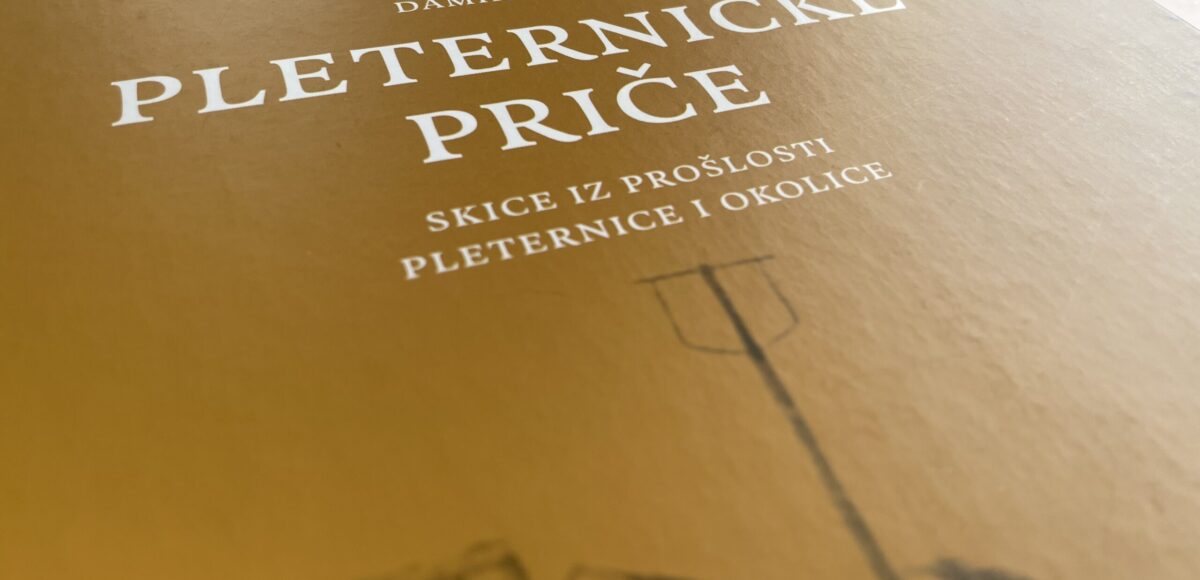 Damir Sviben's long-awaited book, a gift to Pleternica on the occasion of the 26th anniversary of the declaration of Pleternica as a city
The beginning of 1997 marked Pleternica with the administrative title of City, it was on January 17, when the Parliament of the Republic of Croatia, on the proposal of the then parliamentarian Marija Bajt, voted a historic decision for our City.
In many ways, this proved to be extremely important, perhaps most of all in the possibilities opened up for Pleternica through European funds, even though there was no indication at the time about the membership of the Republic of Croatia in the European Union, and thus not about the means by which Pleternica would change its views through that membership.
– Anniversaries always take us back to the past, so even today we remember the times when Pleternica tried to catch up with other more developed cities and, depending on financial resources, succeeded in doing so. Unfortunately, due to the policies before the foundation of Croatia, Pleternica did not have the same opportunities as other cities, but this gave us additional strength and energy to work much harder in recent history and provide our residents with everything that big cities have. As the mayor, but as a citizen, I can confirm that it was successful and perhaps a step more was taken for all our residents – pointed out Marija Šarić, mayor of Pleternica.
He states that the history of Pleternica goes back deep into the past and therefore this, the 26th anniversary of the declaration of Pleternica as a city, will be marked by the presentation of Damir Sviben's book entitled Pleternica stories.
For many years, lovers of the written word have been waiting for the release of the mentioned publication, and it will see the light of day at the presentation on January 25 at 7 pm in the Terra Panonica Interpretation Center, of course in Pleternica.
– I would like to take this opportunity to thank Dr. Sviben for the step forward and the effort he made to shape the content of his research and collected historical texts into such a valuable edifice. We are really proud that Pleternica has a new publication that opens up some new vistas both in the tourist and historical context, and I can confirm without a doubt that everyone will be extremely satisfied – says Šarić.